Want to contact us?  Email me at liz@womanlywoman.com.
The Short Story
WomanlyWoman.com is an online magazine for the ladies covering topics such as entertainment, health, beauty, and shopping. We also cover topics close to our hearts that personally define us and who we are as women.
The Long Story

In 2010, Liz  was finishing up an MBA course when she was diagnosed with Thyroid Cancer.  The final exam for the course was to create a blog and learn how to monetize it.  She had begun work on the project but needed to withdraw from classes to begin cancer treatment. 
Legend has it
that a man referred to her as a "girly girl" in a conversation that quickly became passionate.  She had passed puberty long ago in a land far away!
… [A]nd she shall be called WOMAN…
From that point forward, she embraced her identity as a
Womanly Woman
.
If you are confused about the difference between a girl and a woman, watch this video.
While seeking guidance from the Bible shortly after that diagnosis, Liz encountered a verse that stood out to her more than any other (Jeremiah 29:11):  "For I know the plans I have for you declares the Lord, plans to prosper you and not to harm you, plans to give you a hope and a future." This blog was part of that plan.

Cancer was just the beginning to a new life with Christ.  Days aren't always perfect and this website isn't always perfect either.  Liz finds encouragement in 1 Corinthians 10:31 and Colossians 3:23-24 that are both reminders that even though this blog may not be outwardly Christian, God has plans for her and this blog to make a difference in a way that she may never know.
Our Memberships and Loyalties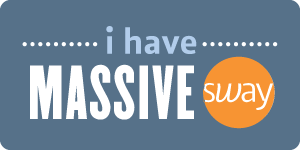 Save
Save
Save
Save
Save
Save